BETHLEHEM AREA SCHOOL DISTRICT
Find Your Neighborhood School
FIND YOUR ELEMENTARY SCHOOL
GovTrack
GovTrack.us tracks the United States Congress and helps
Americans participate in their national legislature.
They publish the status of federal legislation, information about your representative and senators in Congress including voting records, and original research on bills and votes.

Keystone Research Center and PA Budget Policy Center
The Keystone Research Center was created to broaden public discussion on strategies to achieve a more prosperous and equitable Pennsylvania economy.
As a research and policy development organization, the Keystone Research Center conducts original research, produces reports, promotes public dialogue that addresses important economic and civic problems, and proposes new policies to help resolve those problems.

LegiScan
Their mission is Bringing People To The Process without bias or conflict, they believe that each individual in a democracy has a voice, and it is through increased awareness and engagement that you facilitate that voice, enabled by the tools provided at LegiScan.
LegiScan launched to support the release of the national LegiScan data service, providing the nation's first impartial real-time legislative tracking service designed for both public citizens and government affairs professionals across all sectors in organizations large and small. Utilizing the LegiScan API, having over 10 years of development maturity, allows them to provide monitoring of every bill in the 50 states and Congress. Giving their users and clients a central and uniform interface with the ability to easily track a wide array of legislative information. Paired with one of the country's most powerful national full bill text legislative search engines.
They instill individuals with the information to become more engaged and aware of the happenings of the legislation that affect their daily lives. An informed electorate is an essential part of a democracy to make decisions on how citizens choose to be represented with their tools to follow and research the legislative process.
They empower organizations with the ability to manage their own government relation clients and issue areas for whose needs they know best. Saving time and resources assimilating legislative data in a manner that enhances analysis and communications with legislative reports to staff, clients, members and those who matter most.
U.S. Vote Foundation

U.S. Vote Foundation is dedicated to bringing best-in-class voter services to millions of U.S. citizen voters living
within and outside of the U.S. to bring to life our Vision and Mission: Every Citizen is a Voter.
Find useful voter information including:
Upcoming Election Dates and Deadlines
Identification Requirements
Voter Materials Transmission Options
State Lookup Tools - Am I Registered? Where's my Ballot?

Vote Smart
Vote Smart's mission is to provide free, factual, unbiased information on candidates and elected officials to ALL Americans.
Every candidate and elected official from President to local government can be easily and instantly accessed through the Voter's Self-Defense System:
Biographical & Contact Information - From their previous professions, education, family life, and organizational memberships to their social media accounts and latest email addresses.
Issue Positions (Political Courage Test) - We test thousands of candidates for President, Congress, Governor and State Legislature with our Political Courage Test. The Test accurately measures candidates' willingness to provide voters with their positions on the issues they will most likely face if elected.
Interest Group Ratings - See how over 400 national and 1300 state special interest groups evaluate your representatives. Despite their bias, special interest group ratings can help indicate where an incumbent has stood on a particular set of issues.
Public Statements - Vote Smart is constantly collecting speeches and public comments made by the president, governors, and congressional representatives. Just type in a word, say; 'immigration' and all public utterances containing the word 'immigration' will appear. Compare what they said while campaigning in California a few years ago to what they are saying now in New Hampshire.
Campaign Finances - How much money did your representatives raise and from whom?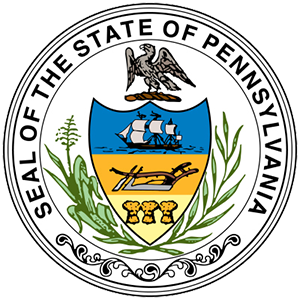 Pennsylvania State Capitol
Follow Bills and Amendments, Track legislation, Stay up to date on the PA General Assembly, PA State Senate and PA House of Representatives.
Bills and Amendments
Sign up to be notified of legislative activity via email. You can receive a summary email of all legislative activity at the end of each day, or subscribe to receive alerts on specific pieces of legislation, or on committee activity.
http://www.legis.state.pa.us/cfdocs/legis/home/bills/
General Assembly
The Pennsylvania General Assembly is the state legislature of the U.S. state of Pennsylvania.
http://www.legis.state.pa.us/
Pa State Senate
The Pennsylvania State Senate is the upper house of the Pennsylvania General Assembly, the Pennsylvania state legislature.
http://www.pasen.gov/index.cfm
Pa House of Representatives
The Pennsylvania House of Representatives is the lower house of the bicameral Pennsylvania General Assembly, the legislature of the U.S. state of Pennsylvania. There are 203 members, elected for two-year terms from single-member districts
http://www.house.state.pa.us/
Find your legislator
http://www.legis.state.pa.us/cfdocs/legis/home/findyourlegislator/

The Pennsylvania School Boards Association PSBA
STRONGER SCHOOL BOARDS.
STRONGER SCHOOLS.
STRONGER PENNSYLVANIA.
The Pennsylvania School Boards Association, founded in 1895, is a non- profit statewide association of public school boards, with a rich history as the first school boards association established in the United States.
The Pennsylvania Association of School Administrators PASA
The Pennsylvania Association of School Administrators (PASA) is a professional organization whose mission is to develop, support and serve successful school leadership through advocacy, professional development, support, sustainment of high-quality school administrators, and a state-wide collegial network.
STAY INFORMED - EDUCATE - ADVOCATE
BASD Proud Parents is strictly pro-public education. We are an independent group with no affiliations to the BASD school board or any political parties. Our goals are to help parents stay informed about educational policy discussions and to facilitate ways for any of us who would like the chance to have our voices heard, to get more involved in those policy conversations.